Jay Little is an award-winning game designer with more than 20 years of experience in the hobby gaming industry. In addition to game design, Jay has a remarkable life story, having suffered two heart attacks, a stroke, paralysis, and coma all before the age of 40. Chances are, you haven't met someone else with his unique combination of life experiences. It should come as no surprise that two of Jay's biggest passions in life are Game Design and Patient Advocacy in Healthcare. 
Jay & Game Design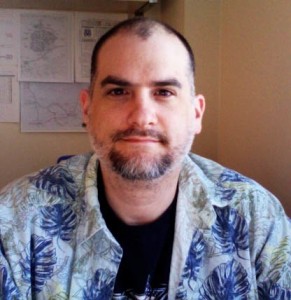 With more than 50 published titles, Jay Little has designed a broad range of board games, card games and roleplaying games. Closing in on a million copies sold worldwide, Jay's games have been translated into seven languages. He has had the opportunity to work on a variety of popular licenses, including Warhammer, Major League Baseball, and Star Wars. Jay has been invited to share his insights in game design and development on a university advisory board and as an industry expert at workshops, seminars, and conventions.
He enjoys discussing the basic principles of game design and how they can be applied to a variety of fields. In addition to basic game design, Jay also talks on a variety of hobby gaming related topics, such as game theory, the social contracts of gaming, the gacha principle, and others.
Hobby Gaming Presentation Audiences Include
United Kingdom Games Expo

Minneapolis Institute of Art

International Game Design Association
Star Wars Game Experience
Fantasy Sports Trade Association
GenCon Gaming Convention
Geekway to the West Gaming Convention

Grade School & High School Classes

Various Hobby Gaming Podcasts, Publications, and Websites
Published Titles Include
Star Wars X-Wing Miniatures Game

Wired.com Best Tabletop Product 2012
UK Games Expo 2013 Best Miniatures Game

Star Wars Edge of the Empire Roleplaying

UK Games Expo 2013 Best Roleplaying Game

Cosmic Storm Expansion for Cosmic Encounter

Dice Tower Seal of Excellence

Warhammer Fantasy Roleplay 3rd Edition
Blood Bowl Team Manager: The Card Game & Expansion
Major League Baseball SportsClix
Malefic Curses expansion for Wiz-War
Horned Rat expansion for Chaos in the Old World
Rogue Trader, Deathwatch, and Black Crusade RPGs
DCC Vault of the Dragon Kings, Crypt of the Devil Lich, and Mask of Death
Jay & Patient Advocacy in Healthcare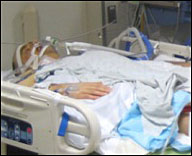 Jay has survived a variety of serious health emergencies, including an LAD Occlusion (the widowmaker), paralysis, sepsis, hypoxia, muscular atrophy, and severe neuropathy. After regaining the use of his limbs, he had to re-learn how to feed himself, write, walk, and perform other basic tasks people tend to take for granted. His remarkable recovery is a testament to the amazing team of medical experts and the advanced medical technology available during his treatment. Unfortunately, not all patients have access to the same resources available to Jay  during his hospitalization and subsequent convalescence — and fewer have a spouse as well versed in the healthcare system as Jay's wife.
The involvement of Jay's wife was crucial to avoiding potentially catastrophic drug interactions. After release from the hospital, Jay visited three doctors from three different healthcare oranizations — and each doctor had a different "current medications" list. Despite their best intentions, the doctors did not have access to the most up-to-date, accurate information critical to managing Jay's medical condition. This close call was one of the events that galvanized Jay's resolve to become an active advocate for a patient's right to the best possible healthcare. 
Jay has told his story and shared his patient experiences with a wide variety of audiences, including New Employee Orientation at healthcare providers, Executive Team  & Board Meetings, and the Minnesota Health Association. Jay was also invited to join the 2013 Institute for Patient- and Family-Centered Care national seminar to share his patient story with healthcare professionals from across the country. Jay has also written about his unique experiences in the book Come Back to Me.

Painted Thumb Publishing, LLC
Jay established Painted Thumb Publishing (PTP) to pursue some of his personal projects outside of his role as a full-time professional game designer. PTP is an avenue to explore publication of smaller, more personal side projects such as indie-style roleplaying games, fiction, and small press games. Its name comes from Jay's habit of painting his thumbnails — a quirk that developed over the years and now has a special meaning after recovery from his second heart attack.